---
Proud Community Sponsors of the Highcliffe Castle Golf Club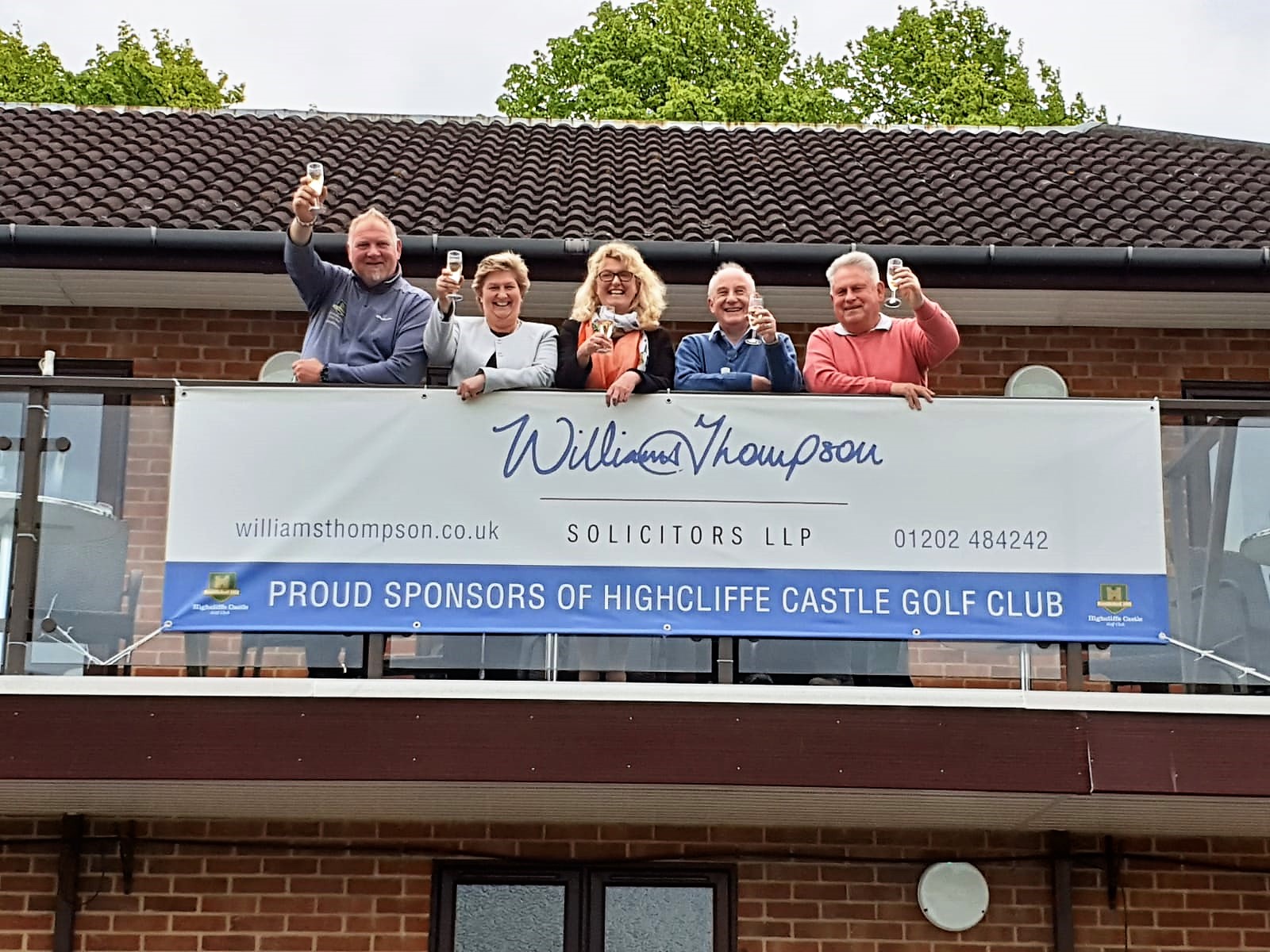 08

Jun 2018

Over the years, we've built a beautiful friendship with the Highcliffe Castle Golf Club. Established in 1913, the club has an attractive course and fantastic facilities. It allows keen golfers from the wider community and from our own team to relax and improve their golf skills. As an appreciation for their fantastic work, we have decided to support their upcoming projects and events through our sponsorship.

According to Arnold Palmer, professional American golfer, "Golf is deceptively simple and endlessly complicated; it satisfies the soul and frustrates the intellect. It is at the same time rewarding the maddening – and it is without a doubt the greatest game mankind has ever invented."

We certainly agree! Golf is a fascinating and competitive sport. You can also ask our own Probate Solicitor, Jessica Percival who has been a member of the club for several years. Whenever she has time, Jess is always on the golf course, with her clubs. Peter Watson Lee, our past Chairman, is also becoming a keen golfer, after receiving golf lessons as part of his retirement present from us.

Peter said:

"Many thanks to my old colleagues for this fantastic retirement present. Golf is fast becoming one of my favourite activities and I can now also practice my skills on a beautiful course. The Highcliffe Castle Golf Club does a fantastic job keeping the community active and engaged. They also host many events worth attending."

Over the years, the Highcliffe Castle Golf Club has been welcoming golfers from across the region to exercise their skills and relax in its superb settings. Some enjoy hearty meals in the dining room or attend fabulous events in the ballroom, others relax on the beautiful veranda or on the golf course. However, all its visitors create lasting memories and so do our solicitors!

Jessica Percival, added:

"Our friendship with the club has been growing stronger and we wanted to do something to support the Highcliffe Castle Golf Club and our wider community. We are now official sponsors of the golf club which means we'll be working closely with them to deliver a range of community events and fun family activities."

Our team will be present at the club's Annual General Meeting, where Jessica and Peter will be among the key speakers at the event. And that's not it! We are also going to be working with the Highcliffe Golf Club to help them deliver an eclectic program of events, which will include:
14th July – Charity Day with BBQ
11th August – Family BBQ
14th September – Quiz Night
Come join us and the Highcliffe Castle Golf Club at these upcoming events and let's celebrate together their amazing work. If you ever wanted to become a skilled golfer, now is the time to do it… with us!
For more details about the golf Highcliffe Castle Golf Club, visit: http://www.highcliffecastlegolfclub.co.uk
Pay them a visit at 107 Lymington Road, Highcliffe on Sea, Christchurch, BH23 4LA or give them a call at 01425 272210.